Staff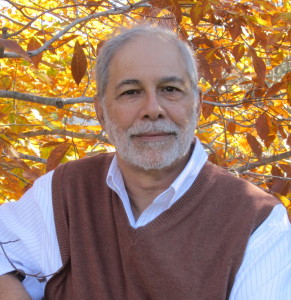 Dr. Charles Slagen has served as the Executive Director of the Center since 1990.  His passion is in doing marriage and family therapy, especially in providing premarital counseling.  He has taught marriage and family therapy as an adjunct professor at Gordon-Conwell Theological Seminary, serves as a crisis intervention counselor/consultant for several organizations, and also consults to churches and family owned businesses in areas that include team building, conflict resolution, crisis intervention, and succession planning.  Prior to becoming a psychologist, Chuck worked as an Electrical Engineer developing radar system signal processors.  He received his Ph.D. in Pastoral Psychology from Boston University, a M.A.T.S. with a concentration in Counseling from Gordon-Conwell Theological Seminary, and a B.S.E.E. from the University of Michigan.  Chuck is married and has two grown children, and a precious grandson.  You can email Dr. Slagen at cslagen@hopepsych.org.
David Chick, Ph.D.
Dr. David Chick has been on staff at Hope Psychological Services since June, 2002.  He earned his Ph.D. in clinical psychology from the University of Southern Mississippi in 1991.  David has extensive experience working in both outpatient, and medical inpatient settings helping clients: overcome depression and anxiety, resolving grief, managing stress, expressing anger constructively, resolving trauma, and overcoming fear and obstacles to emotional and spiritual growth.  He has worked five years as a staff member/consultant for a medical hospital rehabilitation program helping patients and their caretakers deal with the emotional/adjustment aspects of illness and injury.  He also served as a coordinator of a VA Medical Center substance abuse program, consultant to a skilled nursing home facility, and adjunct professor (most recently Middlesex Community College).  His current outpatient focus is split between individual therapy work (adolescents, adults, and geriatric) and couples/marriage therapy.  He is passionate about assisting others fulfill their potential, not simply, overcome challenges.  David is married and has three children.  You can email Dr. Chick at dchick@hopepsych.org.
Josh Tracy, LMFT earned his undergraduate degree in Psychology from San Jose State University in California and his Masters degree in Marriage & Family Therapy at Seattle Pacific University. Since 2009 he has helped individuals, couples, children and families break-free from unhealthy patterns that undermine their life goals. His passion is helping couples increase communication and learn new ways of interacting as well as walking along side individuals experiencing depression, anxiety and other crippling disorders. His experience includes working with families in the home, teaching couples how to communicate and listen effectively as well as crisis work in the ER. When he's not practicing therapy Josh spends his free time with his wife and two children. He also enjoys writing music, playing guitar, watching movies and volunteering with children with special needs. You can reach Josh at jtracy@hopepsych.org.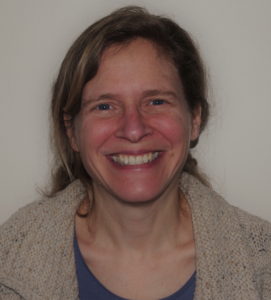 Kristin Fehlauer earned her M.Ed from Boston University in 1997 and an M.Div. and Masters in Counseling from Gordon-Conwell Theological Seminary in 2007.  She has experience working in outpatient community mental health centers helping clients overcome addictions and deal with depression and anxiety.  Prior to becoming a counselor, she worked as a secondary school teacher for several years.  Kristin is married and has two young children. You can reach Kristin at kfehlauer@hopepsych.org.