Home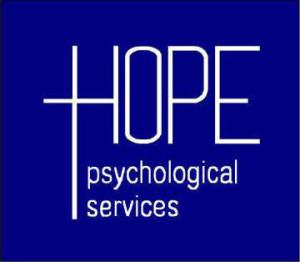 Christian Counseling in Greater Boston since 1990!
News Release:
Hope Psychological Services Welcomes A New Executive Director
Effective June 1st 2022 Dr. Charles Slagen has passed the responsibilities of Executive Director onto Dr. Andrew Sonnekalb!  Dr. Slagen has been a faithful servant and leader at Hope Psychological Services since its inception in 1990.  While he will be missed in our day to day operations, we are privileged to continue to benefit from his wisdom as he has agreed to serve for a season on our board.  With deep gratitude we say thank you to Dr. Slagan and his family for the years he has given to Hope!
This transition to a new executive director brings with it many other new beginnings for Hope.
New Training Program: The staff at Hope are excited to re-engage in the training of students, and post-masters, pre-license clinicians.  The training and development of outstanding clinicians has always been an integral part of the mission of Hope Psychological Services.  We are excited by this beginning as it will facilitate increased access to care for our patients, opportunities to learn for new and early career clinicians, and the joy of teaching and training for our more seasoned staff.  We have been blessed to already receive donations from current and past patients who believe in the importance of this work.  We would like to again say thank you and acknowledge the gracious gifts we have received.
New Therapy Groups:  Group therapy is a wonderful opportunity for a unique growing and healing experience.  By engaging in a group, individuals and couples struggling with mental health issue not only engage with the healing care of our clinical staff, but are joined by, and benefit from, fellow travelers on the journey to greater health and healing.  Our staff anticipates announcing our first new group this summer for a start date in the early fall.
New Physical Location:  During the pandemic we made the transition to being a fully telehealth organization.  While this was necessary for a season, we look forward to a hoped-for return to delivering services in person in the coming year.  We hope to finalize a plan for when, where, and how we will return to providing in-person services.  The return to in-person services will also facilitate a new beginning as we anticipating continuing to provide telehealth services following this transition.  The Lord willing, we will have safe and smooth return!
As always, all of us at Hope Psychological Services wish you and your loved ones Grace and Peace.
Hope Psychological Services
P.O. Box 1636
Concord, MA 01742
Our telephone number remains as 781-402-2442.