Home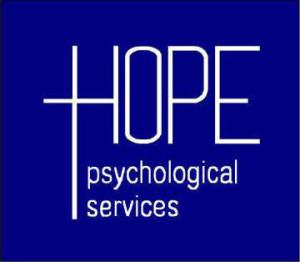 Christian Counseling in Greater Boston since 1990!
News Release:
"Dr. Andrew Sonnekalb joins Hope"
Dr. Andrew Sonnekalb will start seeing clients at Hope Psychological in early August. Here is a brief interview with Dr. Sonnekalb:
What work have you done and what have you enjoyed?
I consider myself blessed to truly love the work I do as a clinical psychologist.  At the center of all my experiences is the opportunity to connect with people, walk beside them on their journeys, increase their sense of connection to others, God, and themselves, and decrease the suffering in their lives.  My training and professional work has exposed me to a lot of different opportunities and I have found joy in all of them.
The integration of faith and psychology has been integral to all of my work since the start of my training at Fuller Theological Seminary.  It has continued, sometimes explicitly when engaged in working through faith based venues, and always implicitly by treating people with the love and respect God calls all of us to embody.  To be engaged in a vocation that is so directly connected to our call to love others is an incredible source of meaning in my life.
When asked if I have a specialty, I often answer 'couples therapy'.  I spend about a third of my clinical time doing couples therapy, and it has always been part of my work since 2010.  I enjoy helping folks increase their sense of connection.  I love being able to share in this healing process that not only makes for change for the couple engaged in therapy, but for their family, friends, and especially their children. 
I have also always enjoyed individual therapy work with children, adolescents, adults, and older adults.  I enjoy the variety of working with people of different ages and cultures.  The diversity of experience I have gained as a generalist enables me to bring a specific and useful perspectives that I wouldn't be able to provide if I specialized with a more narrow demographic.  
While much of therapy work involves discussing suffering and heartache, I often am able to have fun with my patients.  With children, this looks like playing games, drawing, and laughing together.  With adolescents, this looks like making jokes at my own expense and often watching the walls come down and being able to connect with them in a real way.  With adults, this is building rapport by telling stories, laughing when we can, and helping people increase engagement in meaning making and life-giving activities. 
My work with graduate students as a supervisor and sometimes adjunct professor or directed study leader has shaped and challenged me in ways my other professional work has not.  It has also been the source of wonderful joy and meaningful growth both in myself, and hopefully in the students I have worked with.  
Why Psychology?
I knew starting in high school that I wanted to spend my life ministering to people who are hurting.  Over time, I understood that all humans experience suffering and almost any vocation provides the opportunity to share peace and love to those who are in pain.  It wasn't until my senior year in college that I finally felt some semblance of peace pursuing psychology rather than my prior plans of becoming a high school science teacher, pastor, or medical doctor.  
How do you stay healthy and centered?
I feel like I am always on a journey towards greater health.  Perhaps the main thing is learning and re-learning how and when to say no.  I find myself having to learn how to say no to something new or in a different way every 3-6 months of my life.  It is so easy for any of us to become overextended and then suffer unexpected cost in physical health or relationships.  I strive to stay centered in my values of family, faith, and integrity. 
What do you do for fun?
Sing, dance (and I use the word dance loosely), and make bad jokes (dad jokes?).  Anything I can do to get my kids or wife to roll their eyes at me is my idea of fun.  On a daily basis engage intentionally with my wife, spend time connecting with my children, listen to music, and read (usually audio books).  As often as I can, I love to be outside, garden, canoe or kayak on a river, play guitar, cook, play board games, play video games, and connect with friends, family, and our faith community.
Please note our new mailing address is:
Hope Psychological Services
P.O. Box 1636
Concord, MA 01742
Our telephone number remains as 781-402-2442.